IRS NOTICE ALERTS
The Internal Revenue Service mailed out millions of letters demanding payment for amounts owed this month—many with the wrong due date. Now it has issued an apology.
The IRS gave taxpayers in most of California extra time to file and pay, along with several counties in Georgia, Alabama and other states hit by natural disasters. The agency recently started sending some five million billing notices to anyone who filed a 2022 tax year return and has a balance due. Some of those are landing in the mailboxes of taxpayers in disaster areas who still have time to pay, the IRS said.
The IRS confirmed late Wednesday in a statement that most California taxpayers have until later this year to pay under the disaster declaration despite the recent notices stating they had 21 days to pay.
"The IRS apologizes to taxpayers and tax professionals for any confusion as we continue to review the situation. Taxpayers receiving these letters do not need to call the IRS or their tax professional," the statement added. The notices, labeled with a CP14 code, are churned out because they are required by law to be sent to taxpayers.
If you receive a notice from the IRS, please send to us immediately.
Thank you for visiting our website.
Fechter & Company is a full-service accounting firm serving clients throughout the Sacramento, California area, dedicated to providing our clients with professional, personalized services and guidance in a wide range of financial and business needs.
See our SCAM ALERTS Page for current scams the bad guys are using to get your personal data.
Notes for the 2023 Tax Filing Season
We are pleased to announce Brett V Huston, CPA has joined our firm as Tax Director. Brett has over 20 years experience at the Sacramento office of the international accounting firm KPMG. Brett common sense, rational approach to client service will provide much needed gravitas, experience and knowledge to our clients following a tumultuous 2022.
Your Filing Deadlines May Have Changed
The IRS and Franchise Tax Board are offering California storm victims a tax extension after the state was hit with a period of severe weather. While Tuesday, April 18, 2023, is the tax filing deadline for most Americans, the deadline for residents in designated areas of California has been extended by one month.
According to the IRS, the tax relief postpones various tax filing and payment deadlines that occurred starting Jan. 8, 2023. Those affected have until May 15, 2023, to file returns and pay any taxes that were originally due during this period. This includes 2022 individual income tax returns due on April 18, as well as various 2022 business returns normally due on March 15 and April 18. California has conformed their filing dates to these dates.
Eligible taxpayers will also have until May 15 to make 4th quarter estimated tax payments, 2022 contributions to their IRAs and health savings accounts.
After a very successful implementation during 2022, we have increased our use of SafeSend technology for 2023.

Click on the SafeSend Returns TM image to find out all about our exciting new tool.
You engagement letters, organizer AND tax returns will all be procesed through Safe Send this year.
In Memorium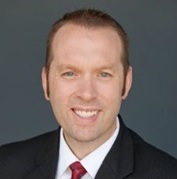 Craig R. Fechter, CPA, MS Tax
1976-2022
For this year we remember our Founder, Craig Fechter, who passed away suddenly on April 2, 2022.
We thank all clients, both current and former who have been understanding as we here at Fechter & Company worked though our grief, our management team and staff want to express how much we value the trust you have placed in our Firm over the years. We also want to express our condolences, as Craig was a friend as well as business partner for most.
Fechter & Company will continue to provide the high quality services you have come to expect under Craig's leadership. For all questions please contact Scott German, CPA at our office (916) 333-5360.
We welcome any questions or comments you may have. Feel free to contact us at any time:
You can also send us a message directly through the contact page of this website.