In Memorium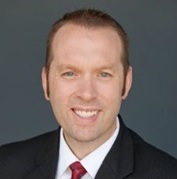 Craig R. Fechter, CPA, MS Tax
1976-2022
It is with a heavy heart that we must inform you that our Founder, Craig Fechter, passed away suddenly on April 2, 2022. We are deeply saddened by the loss of such a wonderful man.
As we here at Fechter & Company work though our grief, our management team and staff want to express how much we value the trust you have placed in our Firm over the years. We also want to express our condolences, as Craig was a friend as well as business partner for most.
Fechter & Company will continue to provide the high quality services you have come to expect under Craig's leadership. For all questions related to Audit and other assurance services please contact Scott German, CPA , for all Tax services please contact Alexis Stirrat, CPA both can be reached at our office (916) 333-5360.
Thank you for visiting our website.
Fechter & Company is a full-service accounting firm serving clients throughout the Sacramento, California area, dedicated to providing our clients with professional, personalized services and guidance in a wide range of financial and business needs.
On this website, you will find information about Fechter & Company, including our list of services. We have also provided you with online resources to assist in the tax process and financial decision-making. These tools include downloadable tax forms and publications, financial calculators, news and links to other useful sites. Whether you are an individual or business in or around Sacramento, Fechter & Company has years of valuable experience assisting professionals with their accounting needs.
New For the 2021 Tax Filing Season

Click on the SafeSend Returns TM image to find out all about our exciting new tool.
SCAM ALERT
Be aware that scammers are using the COVID testing scarcity to gain access to personal information. Most testing facilities do not request financial information.
We welcome any questions or comments you may have. Feel free to contact us at any time:
You can also send us a message directly through the contact page of this website.